Original home page and investing experience
Before I joined the company, Mosaic launched a version of their site that focused on commercial solar investment opportunities. While it was a success in that all the opportunities sold out, the founders had bigger plans for the platform.
The new investor and borrower experience
Mosaic's focus shifted from commercial solar to home solar. We anticipated the platform would have more supply to meet investor/lender demand, and hopefully appeal to a wider audience. I updated the UX to support the new investment product and attract more mainstream and novice investors.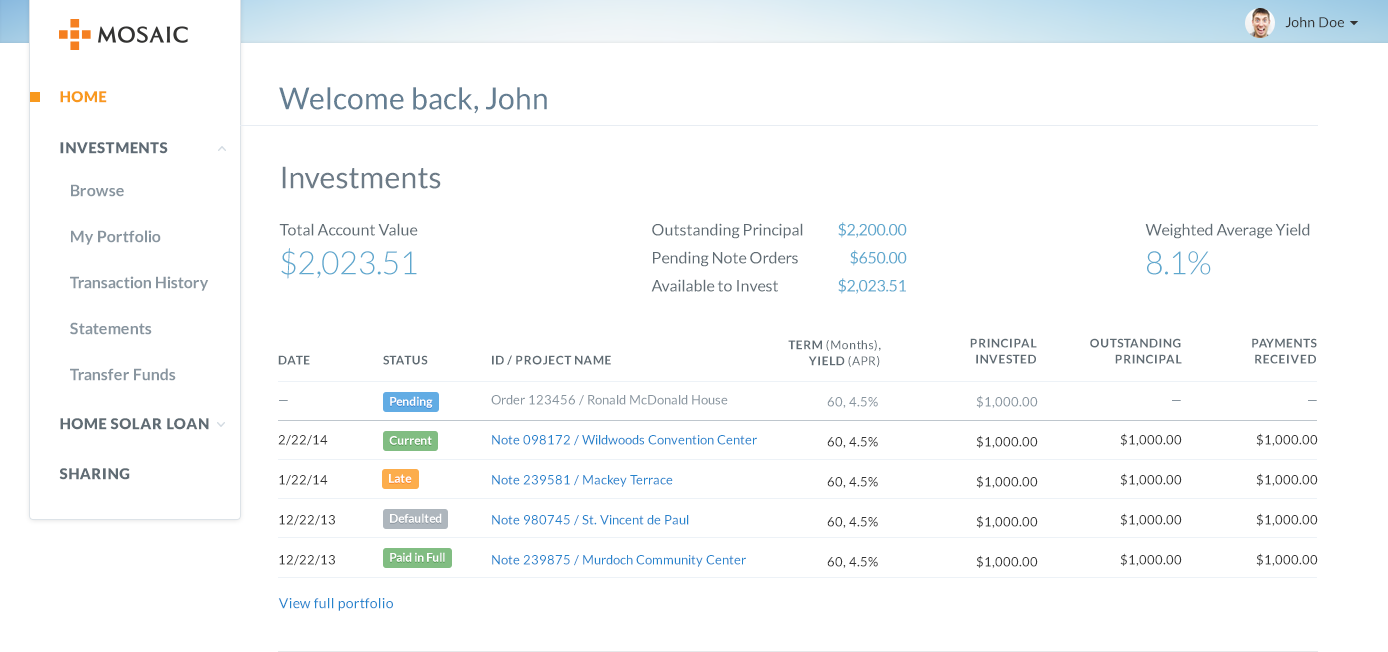 The new style extended to the logged-in user experience, which also had to be updated to support the user's possible role as investor, loan borrower, or both.
A new home page to enhance Mosaic's brand and story